Shin Kong Mitsukoshis "skm eats Food Map" service experience has been upgraded again!
Shin Kong Mitsukoshis skm eats food map not only aims to improve members food experience, but also hopes to form alliances with restaurants in the business district, bring more people to the business district through the skm eats food service platform, and create sustainable development and common prosperity in the business district. OK!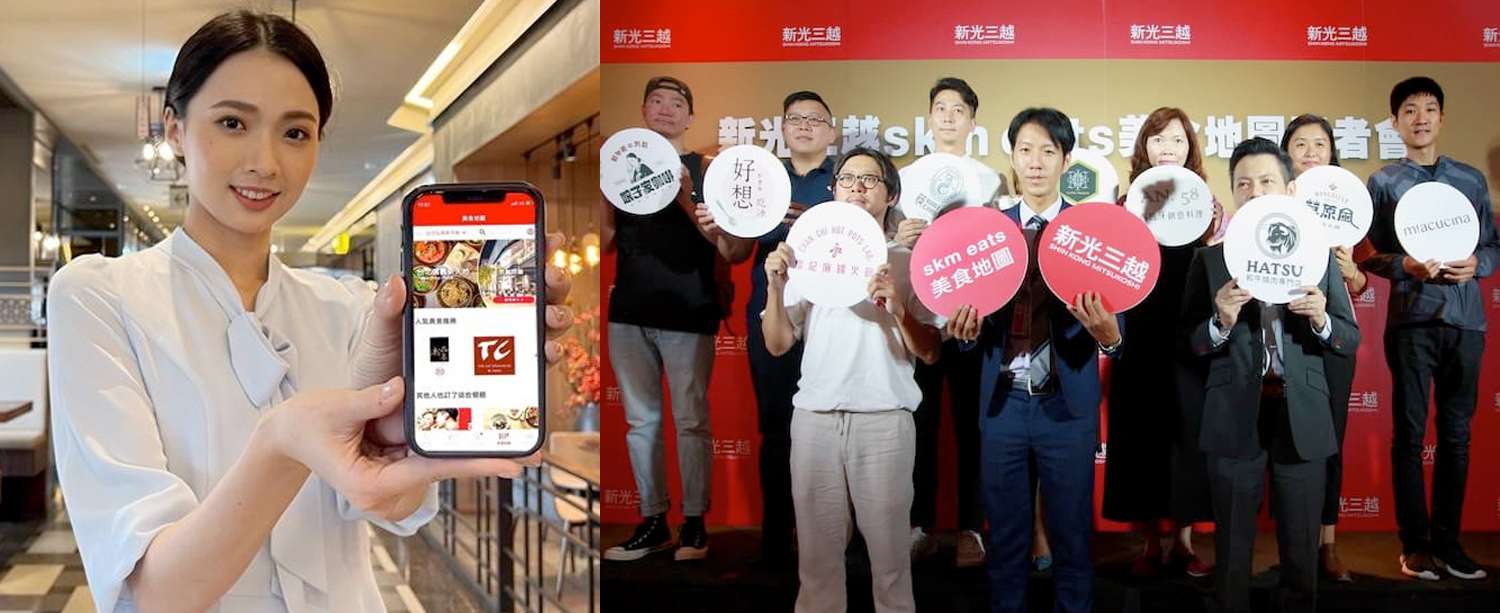 skm eats continuously optimizes its content and updates takeout and delivery services. So far, the "skm eats Food Map" is the only one-stop food service in the consumer market. It is widely loved by members for its diversity and convenience, with more than 50% of Shin Kongs Mitsukoshi members have used the reservation and waiting system, and the occupancy rate after reservation is as high as 90%! Therefore, skm eats' good customer guidance effect has also been highly praised by in-store catering brand partners! In order to continuously satisfy Shin Kong Mitsukoshi's members with more diversified food services and experiences, Shin Kong Mitsukoshi's high-quality and convenient food guide "skm eats food map" must be shared with the resources of business district catering stores. This summer, Shin Kong Mitsukoshi skm eats It will expand into the business district. After the Taipei Nanxi store first launched in the Nanxi business district at the end of 2018, it will also join forces with the four major business districts of Xinyi, CNR and Tianmu to form an alliance with star-rated hotels and restaurants in the business district, and introduce in-store products. Brands and street stores of popular brands in the store, expanding Shin Kong Mitsukoshi's gourmet food territory and providing more comprehensive benefits to members!