∣ 2022 ATLife ∣
VisionLinx see you at 2022 ATLife! We'll show you more about MDS!
4-7 Aug 2022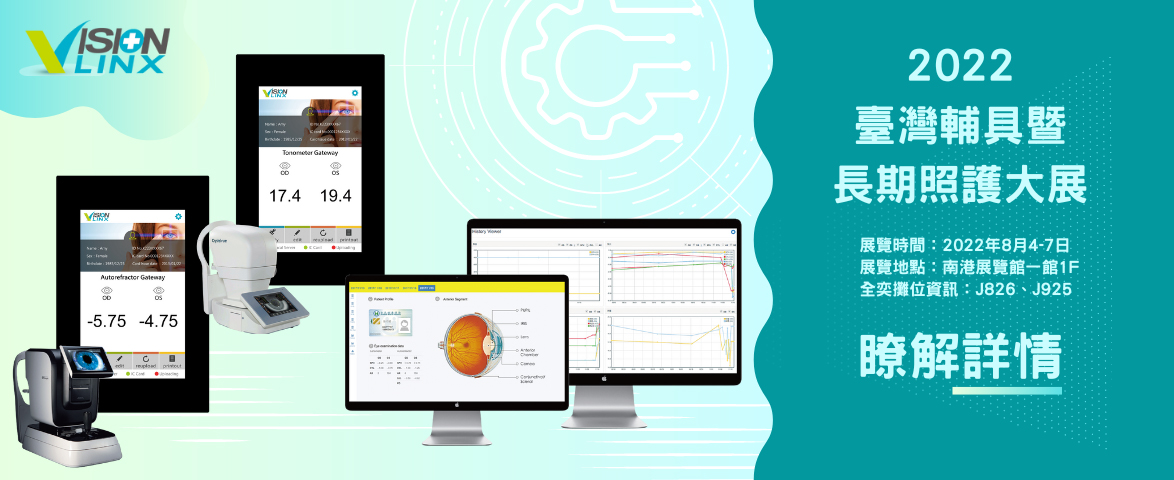 ATLife, the professional and international exhibition, presents Taiwan's top care technology and strength to integrate upstream, midstream, and cross-domain industries. In the past service of eye examination experience, we found that the awareness of eye diseases in the elderly and the disabled is especially important. In addition, the structure and data of the eye is quite complex. MDS, an e-Record total solution, is the best solution to eye examination with hand-held instrument.
VisionLinx will provide three highlights in ATLife:
There will be a 10 minutes eye examination on-site, with professional optometrist to assist in measurement, and ophthalmologist to explaining examination results.
You can operate MDS on-site to experience the convenience and speed of electronic medical.
We will show "Ophthalmology Action Briefcase", which can set up a medical station quickly, and to simplify examination procedure.