∣ Competitive Advantage ∣
Expert
Over 10 year industry experience+ over 20 years RFID research experience + ComTIA RFID+ certification= RFID expert.
Pioneer
We are devote to RFID field from the early stage of development, which revealing courage, vision, and insistence.
Experience
Cooperation with over 10 types of industry accomplishes our carefulness, execution and interdisciplinary thinking.
Innovation
We have a team involving engineers, UX designers, and behavior analyst. Innovation thus bursts from different ways of thinking.
Intergation
We have engineers specializing in software, firmware and hardware. Thus we could provide you an overall solution instead of a scattered plan.
Stability
We have a strict testing procedure to ensure the stability of our system. When using, there's a monitoring system to ensure everything runs well.
∣ Development Path ∣
From Software Development to IOT Service
Rifartek was established on 2006. In the early development stage, we focus on RFID techniques, and that's the "R " of rifartek stands for.We are devoted to develop RFID middleware and other application. Also, we are trusted by our clients as Ministry of Defense, The Legislative Yuan, TSMC, CHIMEI, PXMART etc. Cooperating with over 10 types of industry gives us more power to upgrade our business. Since 2015, we have transformed into IOT service supplier offering innovative IOT solution. We serve many types of industry as manufacturing, retailing, travel agency, logistics etc. Now, we focus on vertical integration of software and system.
Cross Industry Experience
Catering, retailing, cosmetics transportation and even the government departments are all our clients.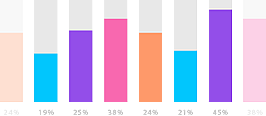 Project experience
Our strengths come from persistent efforts on making clients of multiple industries.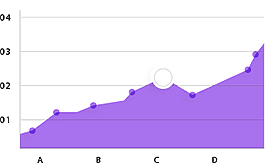 Cross Industry Experience
Enterprise systems, IOT marketing systems and Intelligent medical systems are three main strengths of Rifartek.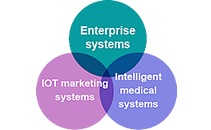 Enterprise system
Help our clients increase working efficiency by at least 90%.